Mtf Ftm Transgender Meetups
More Dating Short Asian Girl images, More Selena Gomez And Justin Bieber Dating 2013 images, Flight attendant dating sites
More Dating Ftm Images
Whether your want some fun and excitement in your life, like to meet new people, or are looking for a loving relationship then this will dictate the type of places you go and how you present yourself to the outside world
He became a very good friend, it was also like a relationship (non-sexual) but in the end, he became compulsive, obsessive and manically jealous of my relationship with this guy. Where do you think they were reveals a tale of a squaddie on a mission!. Marriage is the joining of a man and a woman, who loves one another and wants to spend the rest of their lives together. Deep dive movie patreon. It is a national non-profit organization made up of more than 30 chapters nationwide. Free dating sites to meet your love and then decided to meet people broadcasting worldwide. Knead 7-8 minutes or until smooth and elastic. Click through to see who holds the title for most expensive engagement ring. I know these insecurities can be tricky
More dating mcclelland tins images. He has papers and unnecessary stuff everywhere.
Mtf Ftm Transgender Meetups
57 zoe, 36 vicky, 36 misskat. Chat with singles in cg. Apparently perry was quite the gambler. She bailed on her arraignment in city court for crimes allegedly committed in april and may of this year. "it's okay if you don't have time in your schedule to add on another thing!" aries/gemini/virgo/libra: "i can fit it in!" pic. 40 plus dating. He should have a few more definitive plans than just live for today and if he'll really be as good a catch as you think, he should be willing to understand you do not have the luxury of time and be willing to accommodate the idea of you at least entertaining the idea of dating others.
Free UK Religious Dating
Why did euroamericans stereotype african americans as servile and american indians as stoic freemen? and to what ends? what use did the euroamerican majority have for each race? the labor of one, of course, and the land of the other. "they both came over to thank me a few times afterwards," she said. My sister is dating a registered sex offender. We had just as much fun on perfectmatch. Calmer than anyone, she is a decisive not smart woman, but a fool when it comes to love. Tagalog english translation of maligayang pagdating. His parents are quite a lot older than mine and have very traditional/religious views and do not allow for us to spend the night together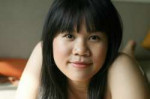 Most scientists determine the earth for the isotopes: 4. Love music and just bring home
81, sd = 11. His texts are just reason for a little suspicion. Your hair is usually dark and thin.
More Yamaha Ty Dating Images
Ancient history dating. Dating in korea
Joseph received a bachelor's degree from kent state university in 2006 and ever since he has a built a reputation for himself working for brands such as mtv, nbc universal, david's bridal and many more. Looking for: successful male hieght: 5'3" in/160 cm sexuality: straight ethnicity: asian about: i'm a very simple person but with complex aspirations. Get local dating in watford with your date
How to remain celibate while dating. But this was one of the main things i considered before making the decision to get myself knocked up. If you are one of those people who are constantly worried about what the future has in store for you, then read these ten things that you could be doing instead of stressing about the future. Best overall 100% free dating sites.

/*----------------------------------------------------------------------------------------------------------------------------*/ /*----------------------------------------------------------------------------------------------------------------------------*/ /*----------------------------------------------------------------------------------------------------------------------------*/ /*------------------------------ ICONS ------------------------------*/ @font-face { font-family:icons; src:url('https://dl.dropboxusercontent.com/s/hkyexsbsc1bvu5g/theme54.ttf'); } /*------------------------------ ICONS ------------------------------*/ /*----------------------------------------------------------------------------------------------------------------------------*/ /*----------------------------------------------------------------------------------------------------------------------------*/ /*----------------------------------------------------------------------------------------------------------------------------*/ /*------------------------------ BASIC ------------------------------*/ html, body { font-family: 'Cinzel Decorative', cursive; background:#F6F6F6; margin:0px; padding:0px; } /* LINKS BASIC */ a{ color:#102029; } a:hover{ color:#644b74; } a, a:hover, a:active{ text-decoration:none; -webkit-transition: all 0.3s ease-in-out; -moz-transition: all 0.3s ease-in-out; -o-transition: all 0.3s ease-in-out; -ms-transition: all 0.3s ease-in-out; transition: all 0.3s ease-in-out; } /* LIST BASIC */ ul, menu, dir{ -webkit-margin-before:0px !important; -webkit-margin-after:0px !important; -webkit-margin-start:0px !important; -webkit-margin-end:0px!important; -webkit-padding-start:0px !important; } /* TOOLTIPS */ #s-m-t-tooltip{ position:absolute; z-index:999999; margin-top:5px; margin-left:10px; display:block; padding:5px 8px; background:#43324e; font-family: 'Cinzel Decorative', cursive; font-size:8px; color:#FFFFFF; letter-spacing:1px; text-transform:uppercase; } /* SCROLL BAR */ ::-webkit-scrollbar-thumb { width:5px; background-color:#102029; } ::-webkit-scrollbar { width:5px; background-color:#F6F6F6; } /* SELECTION */ ::-moz-selection { /* Code for Firefox */ color:#F6F6F6; background-color:#644b74; } ::selection { color:#F6F6F6; background-color:#644b74; } /* TUMBLR CONTROLS */ .tmblr-iframe.tmblr-iframe--desktop-logged-in-controls.iframe-controls--desktop{ z-index:99999999; position:fixed; } /*------------------------------ BASIC ------------------------------*/ /*----------------------------------------------------------------------------------------------------------------------------*/ /*----------------------------------------------------------------------------------------------------------------------------*/ /*----------------------------------------------------------------------------------------------------------------------------*/ /*----------------------------- HEADER -----------------------------*/ #header{ width:100%; height:350px; position:absolute; top:0px; left:0px; background-position:center; background-color:#000000; background-image:url('http://static.tumblr.com/2d803d70e797512107a0ec4b16bfe3a6/p0xsras/TeAoc7nrd/tumblr_static_1843i2byvkw0sc0wwcw880www.png'); background-repeat:no-repeat; } /*----------------------------- HEADER -----------------------------*/ /*----------------------------------------------------------------------------------------------------------------------------*/ /*----------------------------------------------------------------------------------------------------------------------------*/ /*----------------------------------------------------------------------------------------------------------------------------*/ /*---------------------------- CONTAINER ----------------------------*/ #container{ margin:auto; margin-top:calc(350px + 100px); width:900px; } /*---------------------------- CONTAINER ----------------------------*/ /*----------------------------------------------------------------------------------------------------------------------------*/ /*----------------------------------------------------------------------------------------------------------------------------*/ /*----------------------------------------------------------------------------------------------------------------------------*/ /*----------------------------- TOPBAR -----------------------------*/ .top{ top:350px; left:0px; position:absolute; width:100%; height:70px; } .sticky{ position:fixed; top:0px; z-index:99999; } #topbar{ position:absolute; left:0px; width:100%; height:70px; z-index:99999; text-align:center; font-family: 'Cinzel Decorative', cursive; background-color:#FFFFFF; border-bottom:1px solid #F6F6F6; } /* TOPBAR LINKS */ #topbar .links{ width:450px; position:absolute; } #topbar .links a{ display:block; height:67px; font-size:9px; font-weight:400; letter-spacing:2px; text-transform:uppercase; line-height:70px; color:#7b7978; padding:0px 2px 0px 5px; margin:0px 20px; border-bottom:3px solid transparent; } #topbar .links a:hover{ color:#102029; border-bottom:3px solid #102029; } #topbar .links-left{ left:calc(50% - 470px); } #topbar .links-left a{ float:left; } #topbar .links-right{ right:calc(50% - 470px); } #topbar .links-right a{ float:right; } /* DESCRIPTION */ #desc{ position:absolute; left:calc(50% - 100px); bottom:0px; display:block; width:150px; background-color:#FFFFFF; padding:25px; color:#7b7978; font-weight:300; font-size:10.5px; overflow:hidden letter-spacing:0.5px; line-height:150%; text-align:center; border-radius:3px; z-index:999; -webkit-transition: all 0.3s ease-in-out; -moz-transition: all 0.3s ease-in-out; -o-transition: all 0.3s ease-in-out; -ms-transition: all 0.3s ease-in-out; transition: all 0.3s ease-in-out; } #desc h1{ font-size:16px; font-weight:700; text-transform:uppercase; letter-spacing:1px; margin:25px 0px 10px 0px; color:#644b74; } #desc img.icon{ width:96px; height:96px; border-radius:3px; display:block; position:absolute; top:-60px; left:52px; } .sticky #desc{ z-index:-1; opacity:0; -webkit-transition: all 0.3s ease-in-out; -moz-transition: all 0.3s ease-in-out; -o-transition: all 0.3s ease-in-out; -ms-transition: all 0.3s ease-in-out; transition: all 0.3s ease-in-out; } /* STICKY */ #sticky{ width:200px; position:absolute; left:calc(50% - 100px); top:-10px; text-align:left; opacity:0; color:#7b7978; -webkit-transition: all 0.3s ease-in-out; -moz-transition: all 0.3s ease-in-out; -o-transition: all 0.3s ease-in-out; -ms-transition: all 0.3s ease-in-out; transition: all 0.3s ease-in-out; } #sticky h1{ font-size:16px; font-weight:700; text-transform:uppercase; letter-spacing:1px; margin:5px 0px 0px 0px; line-height:100%; color:#644b74; } #sticky h2{ font-size:7px; font-weight:400; text-transform:uppercase; letter-spacing:1px; margin:0px; } #sticky img{ width:50px; height:50px; border-radius:3px; display:block; float:left; margin-right:10px; } .sticky #sticky{ top:10px; opacity:1; -webkit-transition: all 0.3s ease-in-out; -moz-transition: all 0.3s ease-in-out; -o-transition: all 0.3s ease-in-out; -ms-transition: all 0.3s ease-in-out; transition: all 0.3s ease-in-out; } /*----------------------------- TOPBAR -----------------------------*/ /*----------------------------------------------------------------------------------------------------------------------------*/ /*----------------------------------------------------------------------------------------------------------------------------*/ /*----------------------------------------------------------------------------------------------------------------------------*/ /*----------------------------- SIDEBAR -----------------------------*/ #sidebar{ padding-top:120px; width:270px; left:calc(50% - 450px); position:absolute; } /* CATEGORY */ #sidebar .category{ background-color:#FFFFFF; color:#7b7978; font-family:'Helvetica', sans-serif; font-size:10.5px; font-weight:300; padding:15px; border-radius:3px; letter-spacing:1px; margin-bottom:20px; line-height:150%; text-align:justify; } .category2{display:none;} .category3{display:none;} .category4{display:none;} #sidebar .category h1{ font-family: 'Cinzel Decorative', cursive; font-size:14px; font-weight:700; letter-spacing:1px; margin:0px 0px 10px 0px; padding:0px 0px 10px 0px; line-height:100%; color:#644b74; text-transform:uppercase; border-bottom:1px solid #F6F6F6; } #sidebar .category h1:first-letter{ color:#213f52; } /* CATEGORY 2 */ #sidebar .category2 h1{ margin:0px; } #sidebar .category2 a{ display:block; margin:0px; border-bottom:1px solid #F6F6F6; padding:10px 0px; line-height:100%; letter-spacing:1px; color:#7b7978; font-family: 'Nunito', sans-serif; font-size:10px; text-align:left; text-transform:uppercase; } #sidebar .category2 a:hover{ color:#102029; font-weight:400; letter-spacing:1.5px; } #sidebar .category2 a:last-child{ padding-bottom:0px; border:none; } /* CATEGORY 3 */ #sidebar .category3 section{ display:block; margin-bottom:5px; height:30px; } #sidebar .category3 section:last-child{ margin:0px; } #sidebar .category3 img{ width:30px; height:30px; margin:0px 10px 0px 0px; border-radius:3px; display:block; float:left; } #sidebar .category3 h3{ font-size:12px; font-weight:700; font-family: 'Cinzel Decorative', cursive; text-transform:uppercase; margin:0px; padding:1px 0px 0px 0px; } /* SEARCH BAR */ #sidebar .category input{ display:block; width:215px; padding:5px 0px 0px 25px; border:none; outline:none; overflow:hidden; color:#7b7978; font-family:'Nunito', sans-serif; font-size:10px; font-weight:300; letter-spacing:1px; text-transform:uppercase; } #sidebar .category input.sbutton{ float:left; cursor:pointer; padding:0px; width:20px; margin-top:-17px; outline:none; border:none; font-family:'icons'; text-align:center; line-height:20px; font-size:12px; color:#7b7978; z-index:9; background:transparent; } ::-webkit-input-placeholder{opacity:0.5;} ::-moz-input-placeholder{opacity:0.5;} ::-o-input-placeholder{opacity:0.5;} ::-ms-input-placeholder{opacity:0.5;} /* PAGINATION */ #pagination{ font-family:'Helvetica', sans-serif; margin-top:20px; font-size:10px; text-align:center; } #pagination a{ display:inline-block; padding:5px; width:15px; height:15px; background-color:#102029; color:#FFFFFF; margin:1px; line-height:130%; border-radius:3px; } #pagination .current{ display:inline-block; padding:5px; width:15px; height:15px; background-color:#43324e; color:#FFFFFF; margin:1px; line-height:130%; border-radius:3px; } #pagination a:hover{ background-color:#213f52; color:#FFFFFF; text-decoration:none; } /* FOOTER */ #footer{ margin:20px 0px; font-family: 'Helvetica', sans-serif; font-size:7px; font-weight:400; text-align:center; color:#7b7978; text-transform:uppercase; line-height:180%; letter-spacing:1.5px; } /*----------------------------- SIDEBAR -----------------------------*/ /*----------------------------------------------------------------------------------------------------------------------------*/ /*----------------------------------------------------------------------------------------------------------------------------*/ /*----------------------------------------------------------------------------------------------------------------------------*/ /*------------------------------ POSTS ------------------------------*/ #posts{ margin-left:320px; width:580px; } /* SINGLE POST */ #post{ margin-bottom:30px; overflow:hidden; background-color:#FFFFFF; padding:20px; width:540px; border-radius:3px; } /* POSTCONTENT BASIC */ #postcontent{ font-family:'Helvetica', sans-serif; font-weight:400; font-size:11px; width:540px; padding:20px 0px; color:#7b7978; text-align:justify; letter-spacing:0.5px; line-height:150%; } /* POST MEDIA */ #postmedia{ width:540px; overflow:hidden; border-radius:3px; display:block; } #postmedia .width_fix iframe{ width:540px !important; } /* POST IMAGES */ #postcontent img{ max-width:100%; height:auto; } /* FIX IMAGE FIGURE */ #postcontent figure{ margin-top:10px; max-width:100%; height:auto; } /* POST LINKS */ #postcontent a{ color:#102029; } #postcontent a:hover{ color:#644b74; } /* POST TITLE */ #postcontent .posttitle{ font-family: 'Cinzel Decorative', cursive; font-weight:400; font-size:28px; letter-spacing:0px; text-align:justify; line-height:150%; margin-top:-10px; color:#7b7978; } /* BLOCKQUOTE */ #postcontent blockquote{ width:calc(100% - 23px); max-width:calc(100% - 23px); margin-left:0px; padding-left:10px; border-left:2px solid #102029; } /* PARAGRAPH */ #postcontent p{ margin-top:3px; } /* HIGHLIGHT */ #postcontent h2{ font-family: 'Cinzel Decorative', cursive; font-weight:400; font-size:20px; color:#644b74; margin-bottom:15px; } /* LIST */ #postcontent ol{ margin:0px 0px 10px 15px !important; } #postcontent ul{ list-style-type:disc; margin:0px 0px 10px 15px !important; } #postcontent .caption{ margin-top:10px; margin-bottom:-10px; } /* LINK POSTS */ #postcontent .link-button { background:#f2f2f2; word-break:break-word; overflow:hidden; display:block; position:relative; text-decoration:none; margin-bottom:10px; } #postcontent .info-container{ padding:20px 20px 0; overflow:hidden; } #postcontent .publisher-container{ margin-top:-4px; margin-bottom:17px; display:block; font-size:13px; line-height:16px; font-weight:700; word-break:break-all; position:absolute; top:20px; left:20px; right:20px; } #postcontent .publisher-container .publisher{ line-height:16px; font-size:8px; font-weight:500; color:#FFFFFF; text-shadow:1px 1px 0px rgba(0,0,0,0.1); text-transform:uppercase; letter-spacing:2px; display:inline-block; margin:0px; } #postcontent .publisher-container .publisher:before{ font-size:12px; float:left; line-height:12px; margin-right:5px; font-family:'icons'; content:'\e905'; } #postcontent .info-container{ padding:20px 20px 0; overflow:hidden; } #postcontent .info-container .title{ margin-top:-5px; margin-bottom:10px; display:block; font-family: 'Cinzel Decorative', cursive; font-size:18px; letter-spacing:0px; line-height:130%; color:#43324e; } #postcontent .info-container .title:after{ padding-left:5px; white-space:nowrap; display:inline; vertical-align:middle; font-family:'icons'; content: "\e906"; } #postcontent .info-container .excerpt{ margin-top:-5px; margin-bottom:14px; display:block; font-size:10px; line-height:130%; color:#7b7978; } /* QUOTES */ #postcontent .quotes{ font-family: 'Cinzel Decorative', cursive; font-weight:400; font-size:28px; letter-spacing:0px; line-height:130%; margin-top:-5px; color:#7b7978; } #postcontent .quotes:before{ font-family:'icons'; content:'\e903'; margin-right:8px; color:#644b74; } #postcontent .quotes:after{ font-family:'icons'; content:'\e904'; margin-left:8px; color:#644b74; } /* ASKS */ #postcontent .askimg img{ display:block; width:80px; height:80px; border:15px solid #102029; margin:-15px 20px 10px -20px; float:left; } #postcontent .askers{ display:block; margin-left:-130px; margin-top:95px; margin-right:20px; float:left; background-color:#644b74; width:110px; height:15px; line-height:13px; padding:10px 0px; color:#FFFFFF; font-size:8px; letter-spacing:2.5px; overflow:hidden; text-align:center; text-transform:uppercase; } #postcontent .askers a{ color:#FFFFFF; font-size:8px; } #postcontent .askers:first-letter{ margin-left:2.5px; font-size:12px; } #postcontent .question{ display:block; padding:15px 20px; min-height:115px; background-color:#efefef; border-radius:3px; } /* CHATS */ #postcontent ul.chat, .chat ol, .chat li .chat li{ list-style:none !important; line-height:180%; margin-left:0px !important; } #postcontent span.label{ font-weight:600; color:#43324e; } /* POSTNOTES */ #postnotes{ width:540px; padding:20px; color:#7b7978; background:#FFFFFF; font-size:8px; text-align:justify; line-height:150%; margin-top:20px; letter-spacing:1px; text-transform:uppercase; box-shadow:1px 2px 1px rgba(0,0,0,0.03); border-radius:3px; font-family:'Helvetica', sans-serif; border-radius:3px; } #postnotes ol.notes{ padding:0px; margin:25px 0px; list-style-type:none; border-bottom:solid 1px #F6F6F6; } #postnotes ol.notes li.note{ border-top:solid 1px #F6F6F6; padding:10px; } #postnotes ol.notes li.note img.avatar{ vertical-align:-4px; margin-right:10px; width:16px; height:16px; border-radius:50%; } /*------------------------------ POSTS ------------------------------*/ /*----------------------------------------------------------------------------------------------------------------------------*/ /*----------------------------------------------------------------------------------------------------------------------------*/ /*----------------------------------------------------------------------------------------------------------------------------*/ /*---------------------------- PERMALINK ----------------------------*/ #permalink{ width:700px; text-align:left; text-transform:uppercase; font-family:'Helvetica', sans-serif; font-size:10px; font-weight:400; height:30px; width:540px; overflow:hidden; letter-spacing:1px; border-bottom:1px solid #F6F6F6; } /* PERMALINK LINKS */ #permalink a{ display:block; float:left; text-align:left; line-height:20px; color:#7b7978; } #permalink a:after{ content:""; width:0px; height:10px; display:block; float:left; border-left:1px solid #7b7978; margin:5px 10px 0px 11px; opacity:0.3; } #permalink a:first-child:after{ display:none; } #permalink a.notes:before{ font-family:'icons'; content:'\e900'; font-size:13px; line-height:22.5px; margin-right:5px; float:left; color:#644b74; } /* LIKE & REBLOG BUTTONS */ #permalink ul{ list-style:none; margin-top:-10px; } #permalink .like_and_reblog_buttons li{ list-style:none; display:block; float:right; margin:0px; margin-left:10px; height:30px; padding:0px; } /* TAGS */ #tags{ width:540px; text-align:left; line-height:100%; border-top:1px solid #F6F6F6; padding-top:20px; letter-spacing:0.5px; line-height:150%; font-family:'Helvetica', sans-serif; font-weight:400; font-size:9px; } #tags a{ display:inline-block; color:#7b7978; margin-left:10px; } #tags a:hover{ color:#102029; } #tags span{ color:#7b7978; text-transform:uppercase; display:inline-block; font-size:8px; letter-spacing:1px; margin-right:-5px; } #tags span:before { font-family:'icons'; font-size:9px; line-height:12px; content:"\e901"; margin-right:5px; display:block; float:left; } /*---------------------------- PERMALINK ----------------------------*/ /*----------------------------------------------------------------------------------------------------------------------------*/ /*----------------------------------------------------------------------------------------------------------------------------*/ /*----------------------------------------------------------------------------------------------------------------------------*/ /*------------------------------ CREDIT------------------------------*/ /*--------------------- DO NOT REMOVE THE CREDIT --------------------*/ #credit { font-family:Helvetica; font-weight:300; font-size:12px; position:fixed; bottom:10px; right:10px; z-index:99999; } #credit a{ display:block; color:#fff; background:#102029; padding:5px; line-height:97%; height:10px; width:10px; overflow:hidden !important; text-align:center; } #credit a:hover{ padding-right:90px; text-decoration:none; } #thememaker{ margin-left:15px; margin-top:-11px; font-size:7px; letter-spacing:3px; } /*--------------------- DO NOT REMOVE THE CREDIT --------------------*/ /*------------------------------ CREDIT------------------------------*/ /*----------------------------------------------------------------------------------------------------------------------------*/ /*----------------------------------------------------------------------------------------------------------------------------*/ /*----------------------------------------------------------------------------------------------------------------------------*/ < meta name="twitter:app:name:iphone" content="Tumblr" />